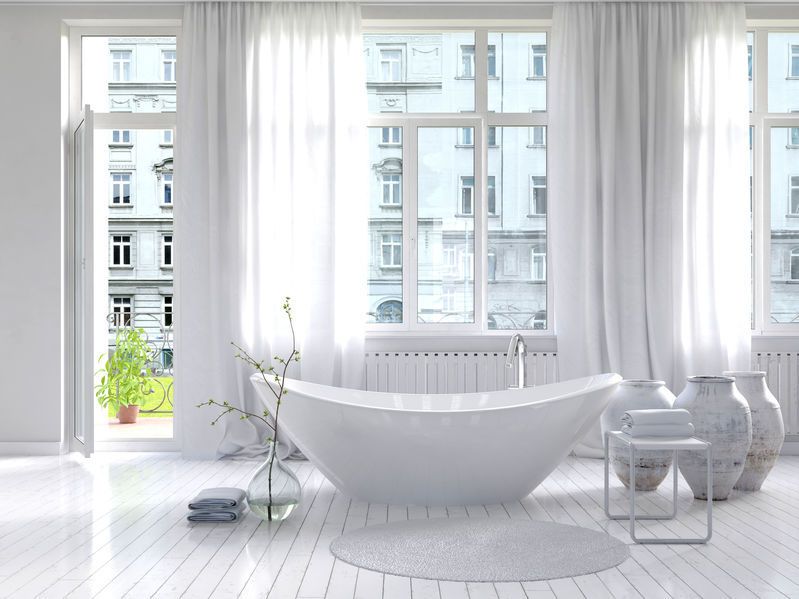 The emotional power of color
Max Ruthven
How color can influence your moods
Do you feel like taking in a deep breath of cool fresh air every time you see one of those beautiful, clean looking white bathrooms in a magazine? With pops of muted green eucalyptus and juicy evergreen succulents and the warmth of earthy wood accents. Have you felt the serenity of light airy blue-gray homes with high ceilings, wood beams and tons of light flooding in the room?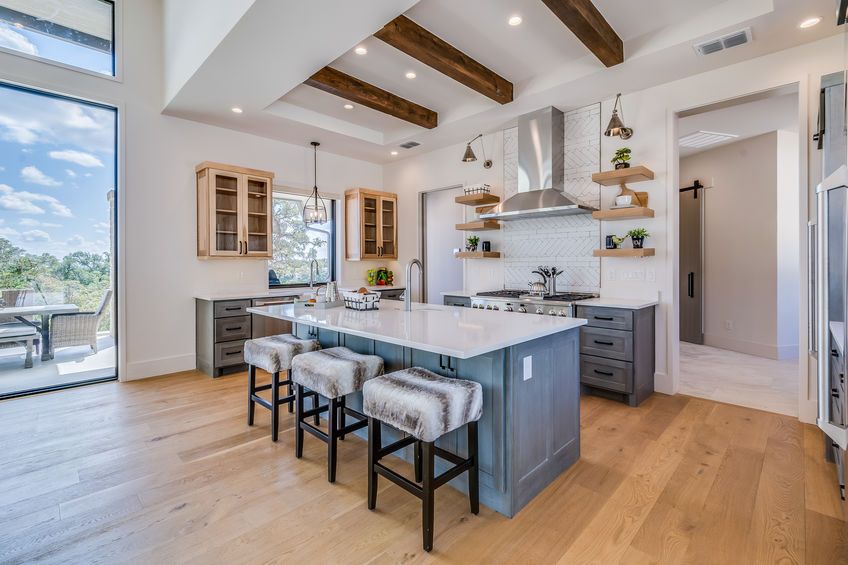 If so, then you've experienced the overwhelming power that color has on your emotional and psychological states. In fact, it isn't merely the color itself that our brains interpret as mood invoking, but also the shade, pattern and depth of color? The most important thing to know about colors and our emotional response to them, has to do with the saturation and brightness of a color.
Saturation describes the purity of a color and brightness has obviously to do with how light a color seems.
Less saturated colors are more muted. To use a strong color example, compare Hunters Green 2041-10 Benjamin Moore to Vienna Green 538. Hunters Green is definitely more saturated than Vienna Green. By just looking at these two colors side by side, I am convinced that you would recognize the different feelings it will create when used in a room as part of your décor.
Brightness is, as you'd expect, basically how light a color seems. Colors that are less saturated but bright, such as a bright Watercolor Blue 793, tend to be a bit more relaxing, and those that are more saturated and less bright, such as Kensington Blue 840, are more energizing to look at.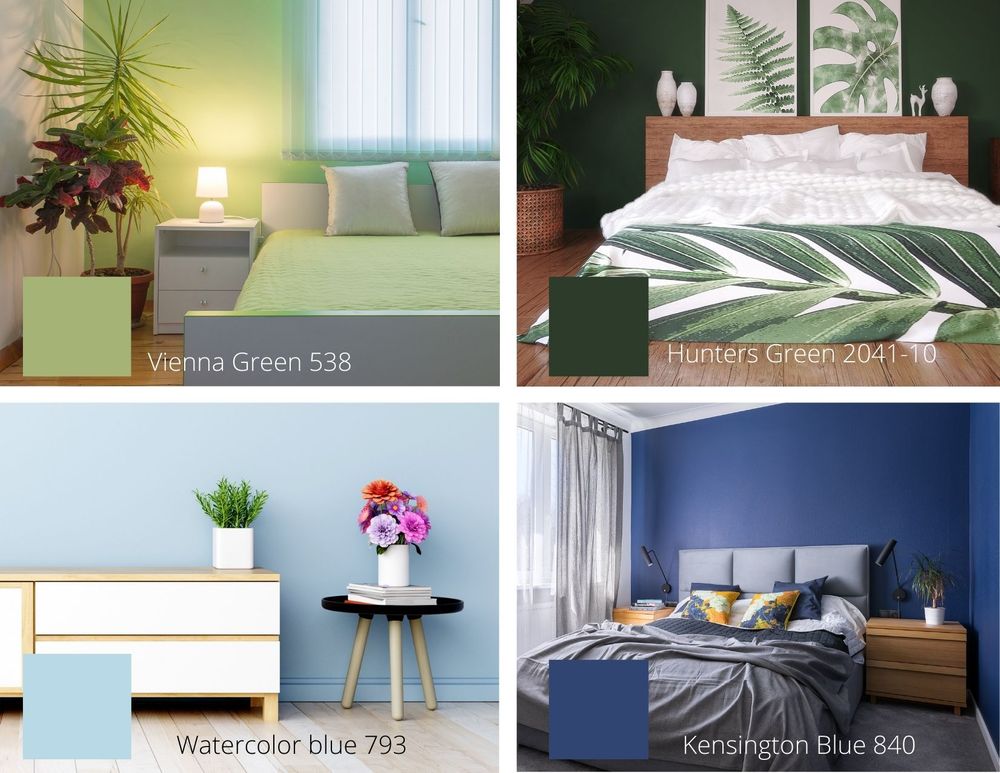 A bright red alert us to danger or excitement while a deep burgundy creates a feeling of warmth, elegance, passion. Additionally, small and repetitive patterns can make us feel regimented, while large, flowing patterns put us at ease.
Is your home making you moody or does it bring you joy?
2020 has been one crazy year and so many of us ended up working from home. No surprise that being home for long periods of time may have drawn your attention to certain areas in your home that might have made you feel uneasy or moody. Life gets busy and we haven't always had the time to pay attention to each and every corner of the house.
Look around you. Is your living room a drab beige, listless color? Or is everything covered in a cold, lifeless gray? Although gray has been "The Trend" for the past 10 years now, it still needs a warmer color (and yes, even blues has a warmer side) or some bling to bring it to life. Especially during the cold winter months, right?
Cluttered, unorganized, no inspiring colors around you? By now you probably realized that a pop of yellow or orange or a luscious green plant lifts your spirit and makes you feel much more creative!
What does your office look like?
Cluttered, unorganized, no inspiring colors around you? By now you probably realized that a pop of yellow or orange or a luscious green plant lifts your spirit and makes you feel much more creative!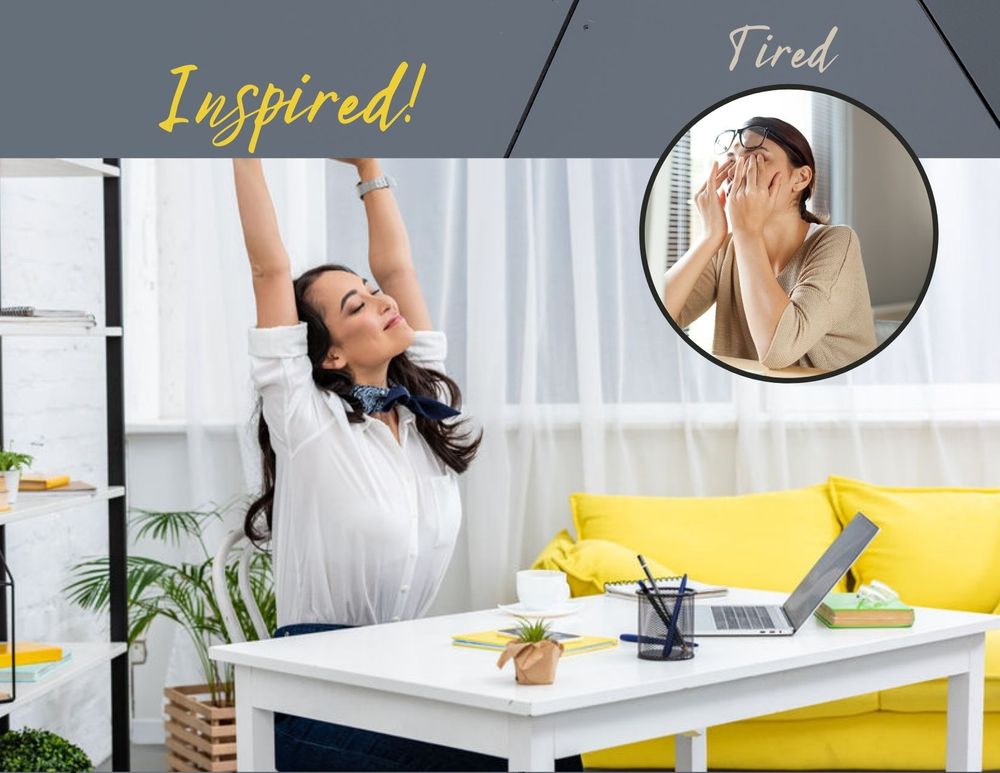 Certain colors can multiply or muffle light and can even appear as various shades of that color throughout the day, depending on how much sunlight that room receives and the proximity to other colors. Truth is, colors are complicated, especially neutrals and color choices are by far the most stressful decisions that are made during any home improvement or home decorating project.
What to do?
Of all the choices we have to improve our surroundings and even our mental state, adding COLOR to your home or personal space is the easiest way to change your feelings or bring a smile to your face! You can't always remove situations such as a global pandemic or even people from your life that cause disharmony, but you do have control over your home. Make sure it is a sanctuary that fills you up rather than depletes you!
If you are planning to rip out the old, dreary-looking carpets and replace your floors, change out your kitchen countertop and backsplash this coming year, make sure you make educated choices. Hire a professional Color Consultant! Even if you are planning on changing the wall color only, don't go through it alone!
Let's not allow one more year to stand between you and your dream home, filled with beautiful neutrals and beautiful color harmonies.
Book your Color and Design Consultation now!
Make sure you follow us on Social Media to stay in the loop!