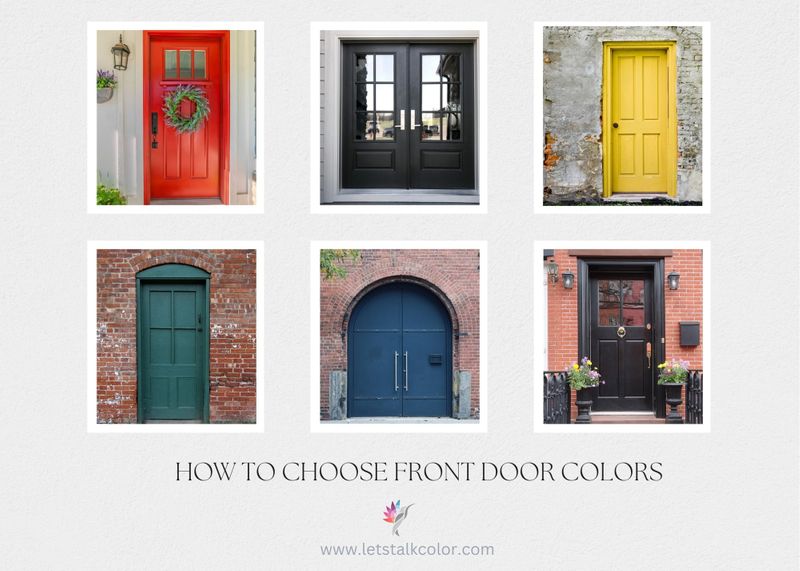 How to choose a color for your front door
Max Ruthven
I have been working in hundreds of homes over the last decade and one thing that always surprised me is how people would neglect the front door and the front entrance of the house!
Keep in mind folks, first impressions count!
Being an Architectural Color Consultant, I specify EXTERIOR paint colors all the time. I usually keep it to 2, maybe 3 colors, and I always address the front door!
In this post, I am going to give you some great tips on how to choose your front door color!
Front Door Attraction A glossy coat of exterior paint on the front door can amp up your curb appeal, but if you're thinking about resale, you'll want to be strategic about the color you choose. Zillow research finds homes with black front doors can sell for up to $6,000 more than similar homes.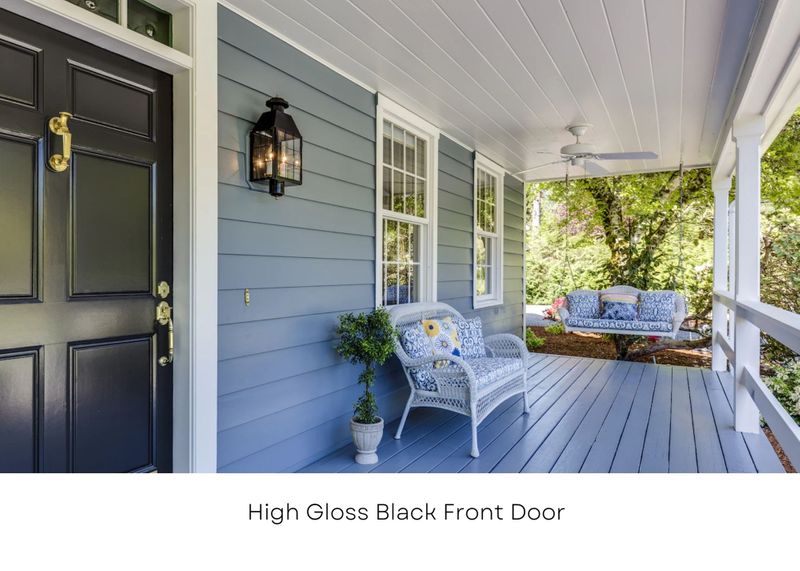 Now I wouldn't recommend just jumping on that bandwagon and having your door painted in a high gloss black! Black is soon not to be the biggest buzzword in Interior Design anymore and do not do it just because of a current trend!
Questions you need to ask first:
· Will it go with the stone or brick around your house?
· Will it fit the architectural style or character of your house?
· When would a high gloss sheen be appropriate?
If your house leans itself towards it, don't be afraid to choose a real color! Most people I know, LOVE color and if it is unexpected and unique…even better!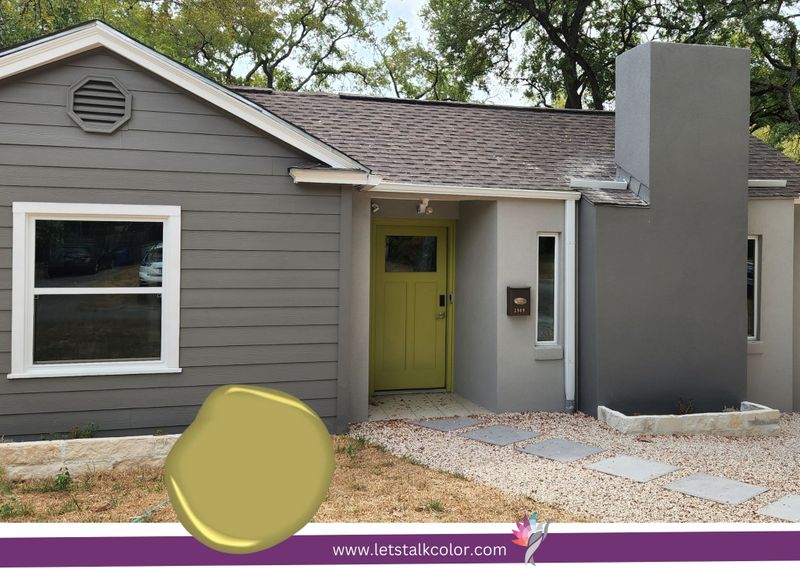 Here are a few general tips to keep in mind
· Take the color of the brick, stone, or stucco into consideration when you decide on a paint color. There are so many variations in brick and stone. When you only have a siding and or a stucco color to deal with, the choices are endless!
· Take the style and personality of your home into consideration. Don't try and change the character just because a certain color is trendy at the moment
· The door is usually one color and the frame around the door and sidelights are the same as the trim color. Of course, there are countless variations. Create a Pinterest board, compare the images, and see which look you prefer best!
· More modern homes will have the trim and the stucco all painted the same color as the door.
· Make sure that your door is painted with the right sheen. Do not paint a door in a FLAT sheen! The sheen you use really depends on the style of the door and home. And the condition of the door needs to be taken into consideration as well. Distressed doors look better if painted in a matte, low gloss sheen, or a colored stain. Semi-gloss or High gloss is usually recommended for a front door.
· Choose the correct product for the project. Ask your painter or do some research at your local paint shops.
· When you choose a color for your door, decide on the color of the hardware at the same time. Door numbers are often close to the front door, and I would coordinate those with your light fixtures and door handles
· If you are staining the front door a brown color for example, make sure the stain relates to all the other visible stained or brown painted surfaces and make sure they all belong to the same hue family. And what I mean by that is, don't stain your door a cherry red-brown color while the garage doors are stained in a walnut color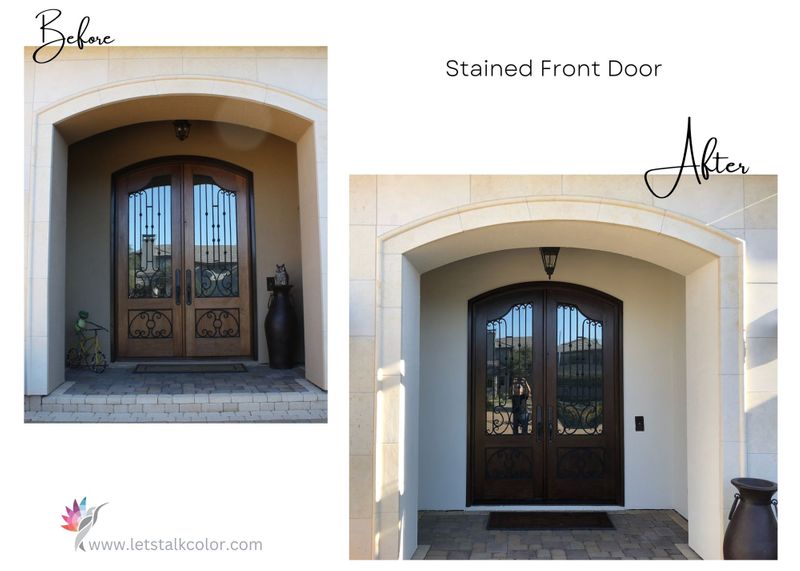 A basic guideline on how to choose your colors
If you choose an actual color, as opposed to black, or a stained brown door, I would say that the color should relate to whatever is on the other side of that door. Make sure that you create a cohesive color flow from the moment you walk into the house.
It is always good to have a basic idea of how to apply Color Theory when you are not sure what color to choose. General rules to create color harmonies such as complementary, analogous, and monochromatic schemes should be followed.
Here are a few examples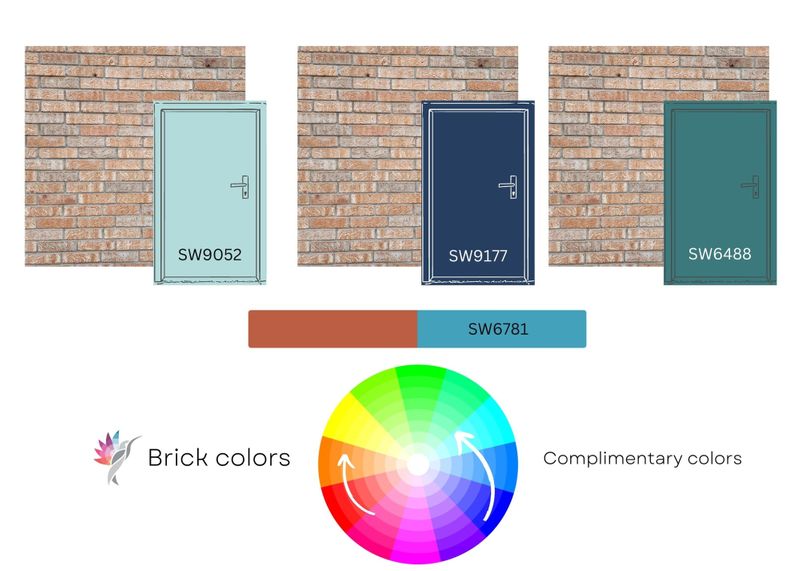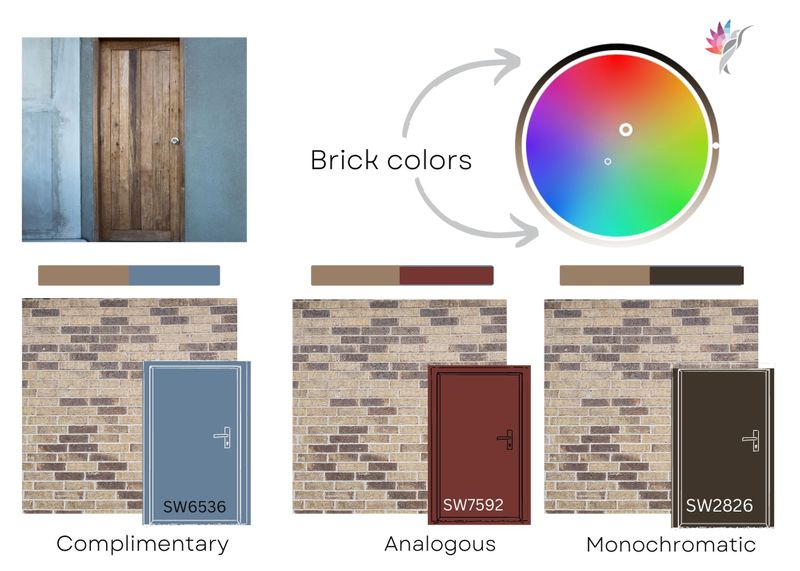 I hope this helped!
Make educated choices when you choose your colors. Besides being the gateway to your home, it sets the expectation of what you may find inside as you enter the home. It provides security. It protects you from the weather, it invites your friends inside.
First impressions count!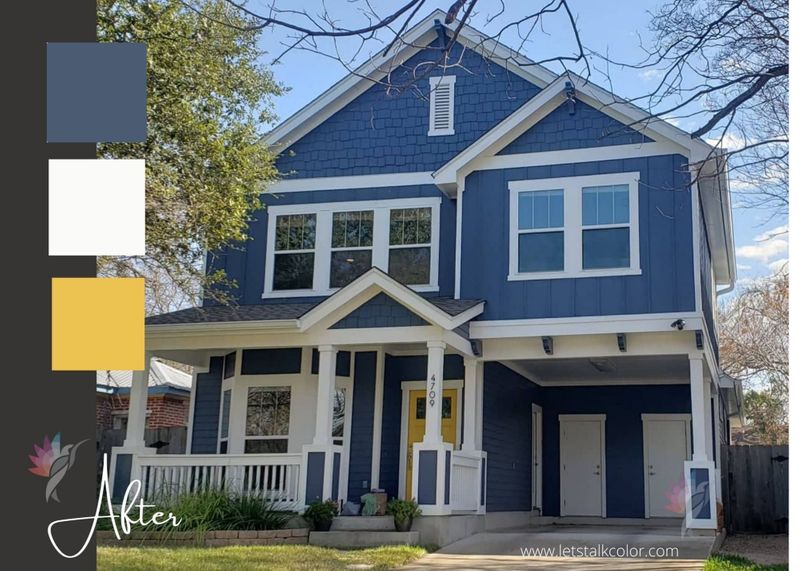 Let me know how I can help you choose the RIGHT color paint or stain for your front door and spruce up your curb appeal!